TrainWeb Photo Gallery
---
The railphotos.com domain name is available for purchase. Click here for more info or to make an offer. The amount listed is the "BUY NOW" price. Please feel free to submit a lower offer for us to consider. Purchase of the domain name does not include contents of the website.
---
Photographs and video clips of interest to rail travelers, railfans, and model railroad hobbyists. An extensive collection of photographs and video clips related to Amtrak is also featured including photos and video clips of passenger trains, accommodations, and scenery along the routes.
Note To TrainWeb.org Webmasters: Do you have a website with hundreds or thousands of interesting railroad related photos that is not listed below? Let us know and we'll be happy to review your website for inclusion in the below list. We are specifically interested in websites that have their galleries of photos separated from the rest of their website postings such that visitors can get right to viewing photos. Thanks!

Photographs at TrainWeb.com are licensed under a
Creative Commons Attribution 4.0 International License.

| | |
| --- | --- |
| | Photographing TRAINS Vol. 1 Amtrak's Southwest Chief by Carl Morrison (Kindle Edition) First in a Series of Long Distance Amtrak Train Photography Guides. This book tells you where and how to make great exterior and interior train photos along the route of the Amtrak Southwest Chief Los Angeles - Chicago. . This eBook includes tips for taking photos, not only of the Southwest Chief, but of tourist trains, rail museums, and private rail cars close to the Southwest Chief route. Carl gives many suggestions as to where to eat, and where to stay along the way. Includes over 350 photos by the author from over 20 trips on the Southwest Chief to illustrate proven photo concepts. All Photographs and Text, except where noted, By Carl Morrison... Read More>> |
Click on each photo below for the story and photos: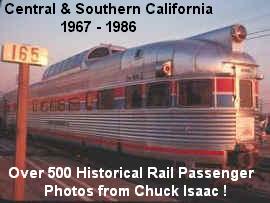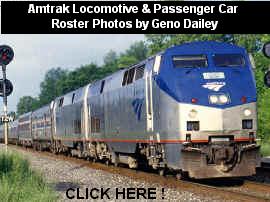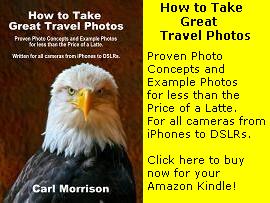 Please select any of the following:
Links to other websites that feature railroad photographs:
Visit our Rail Magazine promotion trading partners:
Click here to add your print rail magazine.